Blood Chemistry Analysis: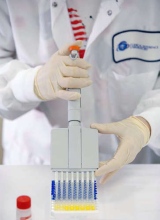 Blood chemistry is a very scientific and effective tool to screen and identify imbalances in your body's metabolism. Many health problems can be prevented and managed effectively with early detection. When we evaluate your blood work, we don't just look at one or two tests that may be out of range. We look at the entire panel and work at identifying patterns that can give rise to a more comprehensive view of your health profile. Based on this "pattern analysis" we are able to provide you with a comprehensive set of recommendations which are scientifically based. Proper diet and nutritional supplementation are carefully established to help you achieve your optimum health. After a period of time, follow-up blood chemistries are recommended in order to determine that you are reaching your health goals based on the changes of the blood bio-markers.



click here to return to our main services page.

Chiropractic Instrument Spinal Adjustments: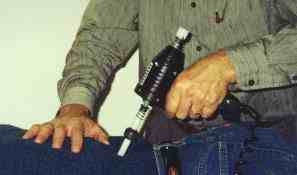 Years of scientific research has been dedicated to demonstrating the effects of chiropractic adjustments on your health. In our office, we use specific chiropractic handheld instruments, which have been proven safe and effective for removing spinal nerve interference, and allowing the body to restore itself to a state of better health. No system of natural health care would be complete without incorporating the benefits of chiropractic.



click here to return to our main services page.

Cranial Sacral Therapy: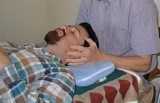 Based on the work of Dr. John Upledger, Cranial Sacral Therapy (CST) is quite often utilized in our office to compliment your whole body treatment. Not only is CST very relaxing, but it is very effective in restoring the Cerebral Spinal Fluid circulation as well as enhancing blood flow and improving posture and mental acuity.
Because it acts on the deepest structures and organs of the nervous system, CranioSacral Therapy influences motor, pain and coordination, the digestive system, the respiratory system, heart function and the endocrine system. Cranial Sacral Therapy enhances the body's natural healing processes, and can play an important role in helping you achieve optimum health.



click here to return to our main services page.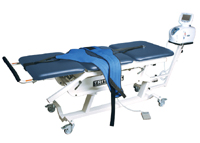 Decompression Therapy System:The Decompression Therapy System (DTS) is a non-surgical method, beneficial for disc related syndromes of the lumbar and cervical spine. The DTS utilizes a very sophisticated computerized system that gently stretches the vertebrae of your spine, taking the pressure off the discs, and allowing the exchange of blood and nutrients into the inflamed spinal joints. Medical studies have shown that 86% of patients with chronic pain experience significant lasting relief with Spinal Decompression. Decompression Therapy is gentle and has been effective in relieving back and neck pain, herniated discs, sciatica and carpal tunnel syndrome.



click here to return to our main services page.

Emotional Release Techniques: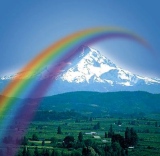 No system of healing can be complete without addressing emotions. As you are well aware, stress and trauma plays a major role in preventing the body from healing. At the Center for Wellness and Anti-Aging, we have pulled together some of the best systems for releasing old emotional traumas and for handling day to day stress. As you release these deep seated stress patterns, your body will be able to heal itself on the deepest levels.



click here to return to our main services page.

Low Level Laser Therapy and Laser Acupuncture: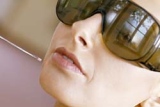 Low Level Laser Therapy (LLLT) involves the use of a completely safe level of healing energy that helps your body back to health and better functioning. LLLT involves the use of a completely safe level of healing light projected into the involved areas of pain or dysfunction, or at the sight of injury. These light beams have been shown to actually heal on a cellular level. When the laser light photons enter the cell, they bind to proteins within the cell, and are delivered into the mitochondria to aid in the production of ATP. ATP is what gives the body's cells more energy to heal. What this means to you is a faster and more complete rate of healing.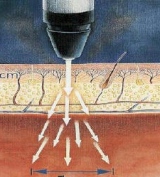 Low level laser has been shown to reduce inflammation, increase blood flow, reduce pain and restore a healthy balance to your body. Studies have shown that laser therapy can be effective for degenerative osteo-arthritis as well. Patients treated with LLLT were pain free ranging from 2 months to 1 year. In fact, studies have been performed for close to 30 years and are consistently demonstrating the safe, healing effects and pain relief properties of Low Level Laser Therapy.



click here to return to our main services page.

Myofascial Release: This is a hands-on technique geared to the releas of muscle tension and spasm in the muscle tissue as well as fixation in the bones and joints. Myofascial therapy creates a sense of relaxation, lightness and ease.



click here to return to our main services page.

Network Spinal Analysis: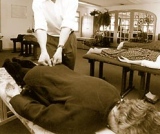 Network Spinal Analysis (NSA) is an evidenced base approach to wellness and body awareness. Gentle precise touch to the spine cues the brain to create new wellness strategies. NSA generates a very deep level of Quantum Healing.Through the release of spinal tension, greater self-awareness and conscious awakening of the relationships between the body, mind, emotion are realized. A study of 2,818 NSA patients, at the University of California, Irvine, found that Network Care has a direct effect on the client's feelings of wellness in the following areas: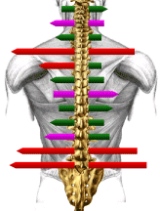 • reduced pain
• improved flexibility
• more energy
• fewer cold and flu symptoms
• fewer headaches
• daily stress was lower
• improvement in eating a healthier diet
• exercised more
• improved quality of life
• general positive feelings about themselves.



click here to return to our main services page.

Quantum Reflex Analysis: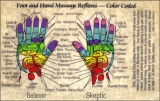 Based on the principles of Applied Kinesiology, Quantum Reflex Analysis (QRA) was first founded by Dr. Bob Marshal of Premier Research Labs. QRA uses a form of muscle testing to determine the strengths and weaknesses of your acupuncture reflexes and alarm points. Areas of trauma, scars and surgeries are evaluated since they can be a major source of dis-ease. A program of targeted nutritional supplementation and detoxification is recommended based on the QRA testing using whole food supplementation, in order to establish a healthy cellular matrix. Healthy Nutrition is the basis for a healthy body and forms a solid foundation in helping you reach your health goals.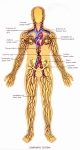 Lymph Drainage Therapy and Detoxification:stimulating the lymphatic system aids the body to detoxify, reduces edema, affects chronic pain and fatigue, and helps to reduce fat cells and cellulite tissue.